Branding, Design Thinking, Creative Implementation
Grassroots exists to cultivate growing environments for the betterment of the soil. From innovative fabric growing containers to soil amendments, Grassroots has everything you need to achieve living soil and help your plants grow to their fullest potential.
In order to strategically continue their growth and develop a brand that better reflects their playfulness and vibrancy, Grassroots partnered with Bamboo to develop an entirely new brand strategy and visual identity.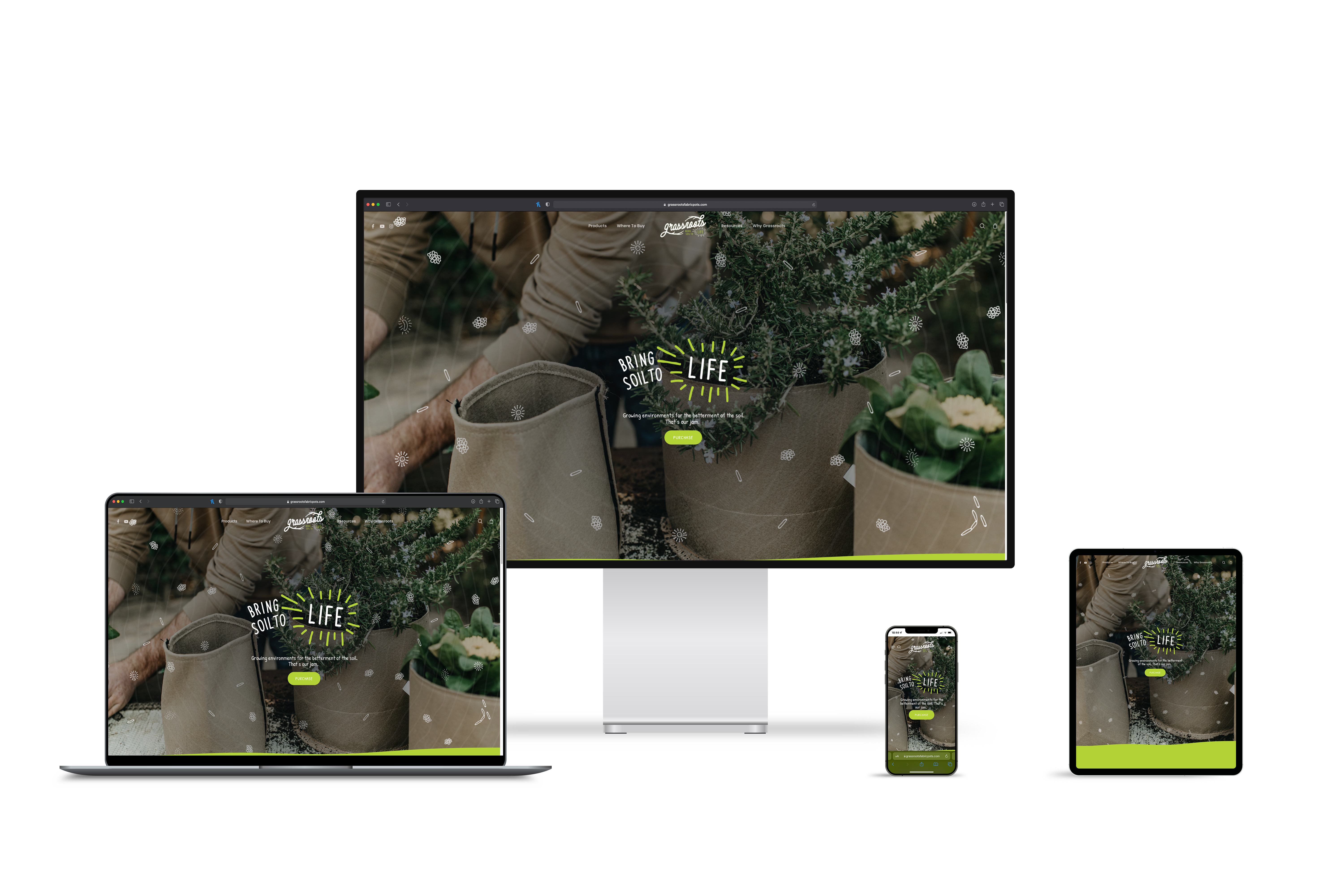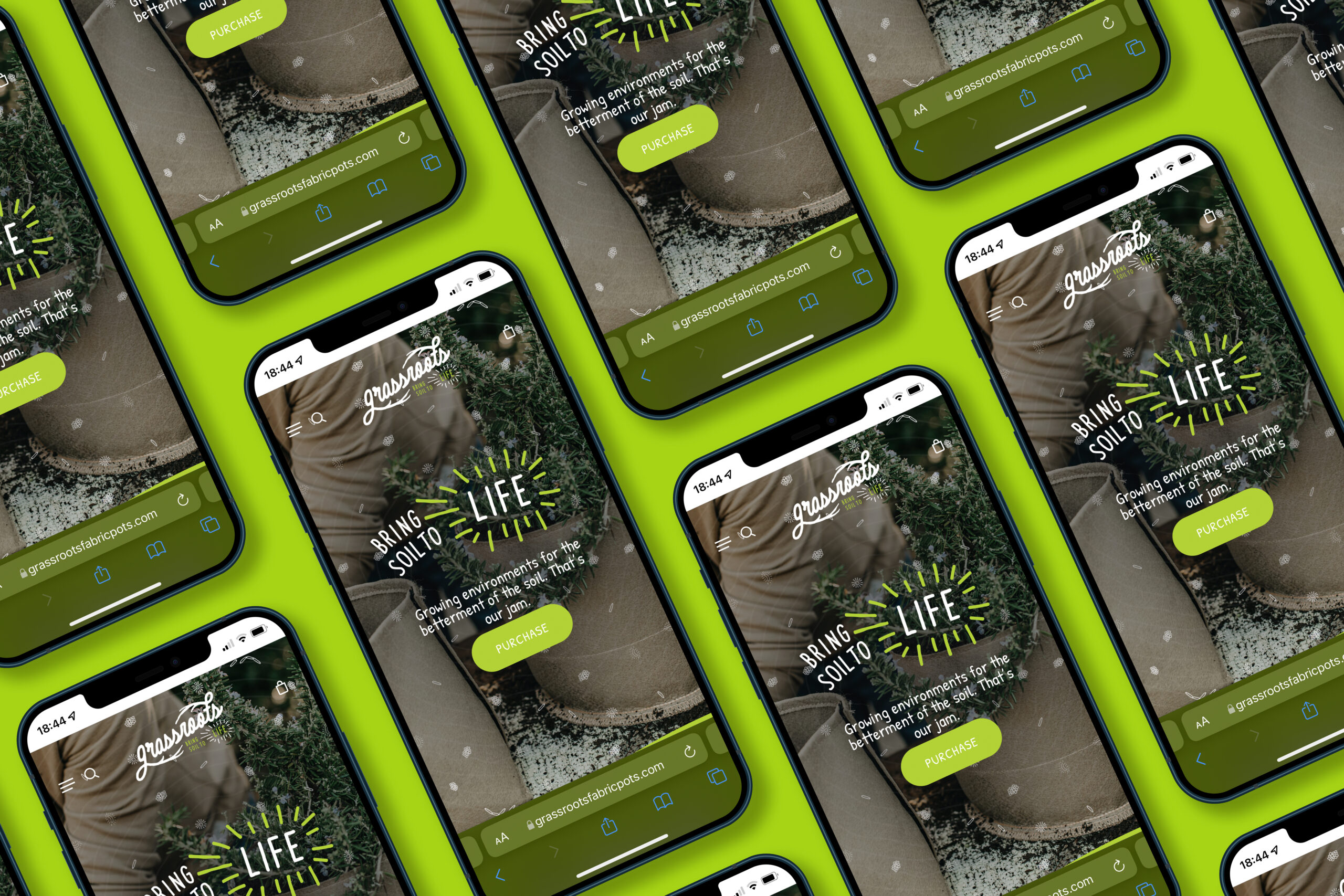 Our branding experts took the Grassroots team through our branding process that helped guide their messaging and design to reflect who they are as a company: playful, knowledgeable in their trade, and community-driven. We are proud to have developed a brand that reflects their values and personality.